Interior designers have predicted the top home decorating trends for the year, and it's a nice mix of natural elements, elegant accents, and an appreciation for craftsmanship.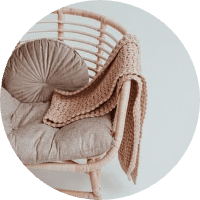 1. Earth Tones
Cozy and soothing earth tones, which have been popular for the past couple of years, will continue to rule in 2023. Designers predict it will be a big year for pinks (mauve, peach, coral) as well as earthy browns and reds.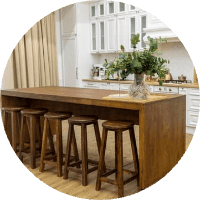 2. Handcrafted Wood Furniture
It's time to stop buying "fast furniture" and invest in pieces that will last. Look for real wood, natural tones, textural finishes, and items "that have an obvious handmade quality to them," says interior designer Avery Cox.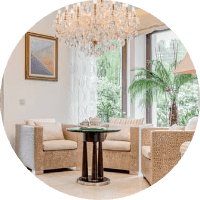 3. Elegance
The design world has decided we could all use a dash of elegance (especially after three years of working from home in our sweatpants). But that doesn't mean you have to abandon your cozy modern-farmhouse vibe—just try adding a few sophisticated details, such as a statement glass chandelier, a velvet throw, or a silver accent table.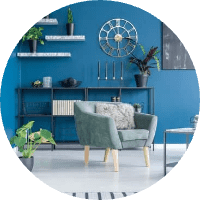 4. Monochromatic Rooms
This trend sounds bold and intense, but as it turns out, a room full of just one color can actually be quite calming. One way to apply this trend is by painting a room's trim the same color as the wall. Interior designer Sarah Solis suggests filling the room with "layered textures and textiles in a variety of similar tones."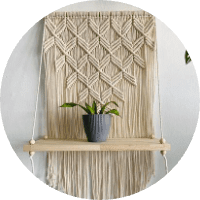 5. Alternative Visual Art
Think beyond the gallery wall and consider bringing other art mediums into your home, such as a sculpture. Or maybe you'd prefer a tapestry, which can "bring an old-world feel to a room" and can be "an unexpected way to incorporate print on your walls," according to interior designer Jake Arnold.
What do you think about these decorating trends for 2023? You can see even more by checking out the full lists put together by Vogue and Martha Stewart.