The magic of fall cooking lies in its symphony of flavors and heartwarming dishes. As the leaves turn golden, our kitchens come alive with the scents of roasting vegetables, simmering soups, and freshly baked treats. It's a time when every recipe embraces the warmth and comfort of the season, making each meal feel like a special occasion.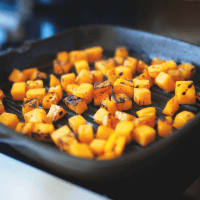 Roasted butternut squash is a fall favorite that boasts a delightful mix of sweet and nutty flavors. When roasted, it caramelizes and becomes irresistibly soft, making it a versatile dish or a hearty addition to salads and pastas. Its rich, golden hue adds a pop of color to any dish.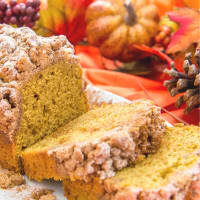 Pumpkin bread is the essence of autumn wrapped up in a moist, flavorful loaf. Infused with spices like cinnamon and nutmeg, each bite encapsulates the warmth and comfort of the season. A delightful treat for breakfast or a mid-day snack.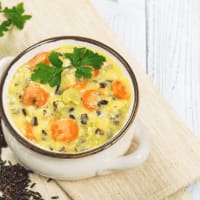 Cozy Autumn Wild Rice Soup

This soup is a heartwarming blend of hearty wild rice, aromatic vegetables, and a creamy broth. Infused with herbs and other seasonings, this wild rice delight is the embodiment of cozy fall comfort in a bowl. It truly is an ideal dish to warm up with on crisp autumn evenings.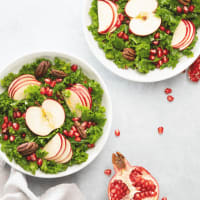 Fall Kale Salad w/Apple Cider Vinaigrette
Adorned with vibrant ingredients, this salad gets a refreshing twist when drizzled with apple cider vinaigrette. Crisp apples and pomegranate complement the robust kale, while the tangy-sweet vinaigrette brings every element together harmoniously.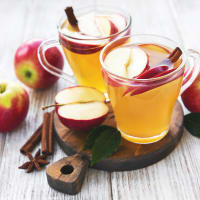 Homemade Apple Cider

Made by slow-cooking fresh apples with a medley of cinnamon, cloves, and star anise, this delightful drink embodies the warmth of the season. Each sip is a sweet and tangy embrace, perfect for chilly evenings by the fireplace.
Let me know if you try one of these out, and please feel free to share your favorite fall recipe with me!