Selling your home? Let's talk curb appeal! Here are 9 ideas for ensuring your home makes the best possible first impression on potential buyers.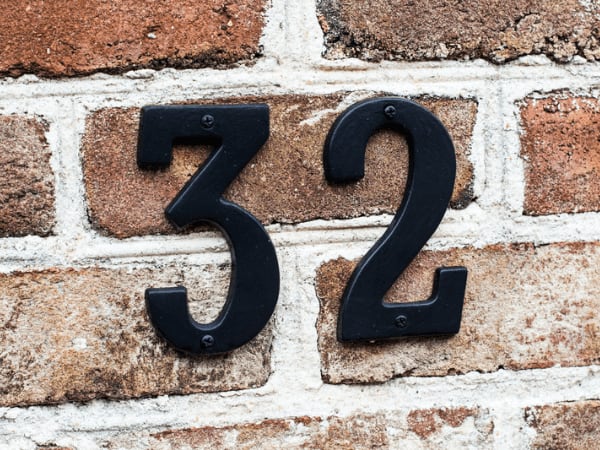 1) Add cozy seating to your front porch.
Encourage buyers to imagine themselves relaxing there on a warm Sunday afternoon.
2) Install new, easy-to-spot house numbers.
Part of a good first impression is making sure the buyer can actually find your house.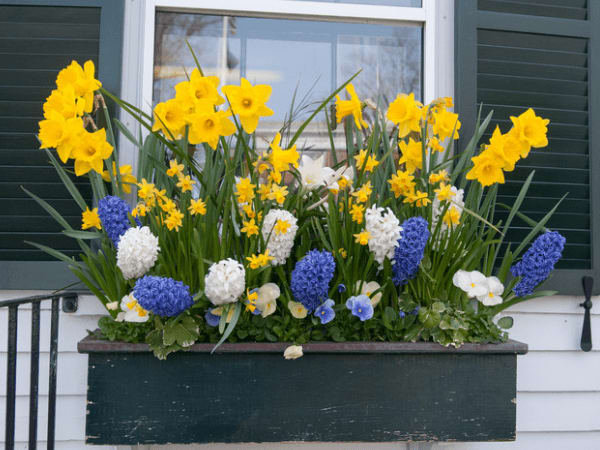 3) Trim trees and hedges, and don't forget to mow the lawn!
Give everything a nice manicured look.
4) Install window boxes or place flower pots near the front door.
Fill them with whatever greenery or blooms are in season.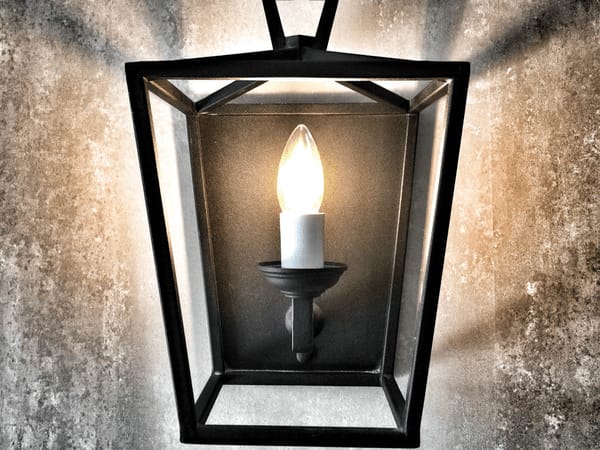 5) Freshen up the front door.
Is your wooden door looking a little weathered? Re-stain it or paint it! (Dark colors—particularly black—are timelessly stylish.)
6) Spruce up your exterior lighting with new fixtures.
There are so many different styles of sconces for your front door, from traditional lanterns to sleek modern shades.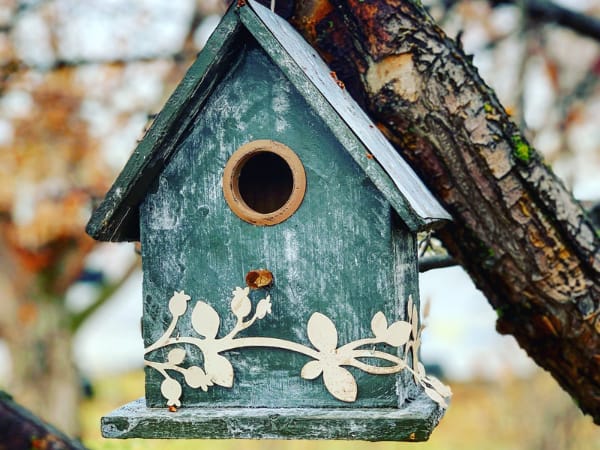 7) Rent a power washer.
There's nothing more satisfying than the process of methodically spraying away the grime and dirt from your driveway, sidewalk, and home's exterior. Everything will look brand new when you're done!
8) Hang a cute bird feeder.
Why not? It'll add some whimsy and charm.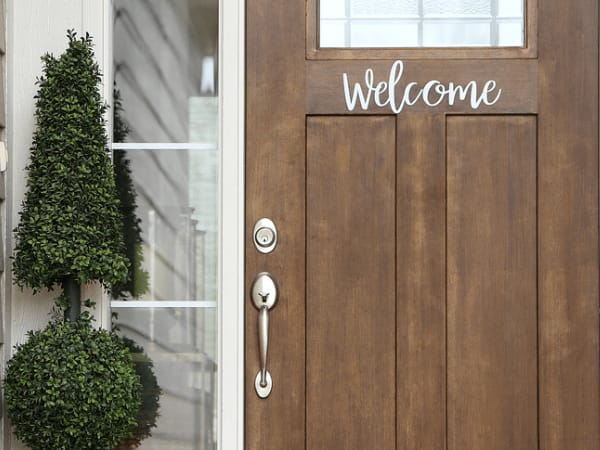 9) Install a cool door knocker or upgrade your door handle.
Small touches like that can go a long way in making a favorable first impression.
Get more curb appeal ideas from The Close.