Even if your pet is the love of your life, you're probably not too crazy about finding their shed fur all over your house. Whether it's embedded into your carpet or has found it's way into your kitchen, here are some tips from Chewy for keeping your home fur-free.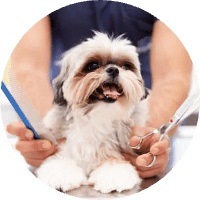 1) Stay on top of grooming.
The first step toward a fur-free home is to reduce the amount of fur that is actually shed! While cats are pretty good about grooming themselves, there are some dog breeds that need regular brushing and bathing. Rover.com has a great list of grooming tools and dog brushes for pets that shed a lot.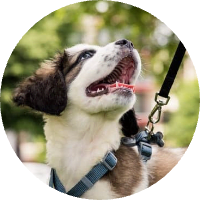 2) Keep your pet healthy with plenty of exercises, a healthy diet, and regularly scheduled vet visits.
Factors such as stress, nutritional deficiencies, allergies, and other health issues can lead to excessive shedding.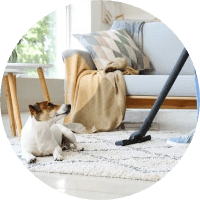 3) Vacuum. Every. Day.
I highly recommend using a robot vacuum and programming it to run at the same time every day while you're at work.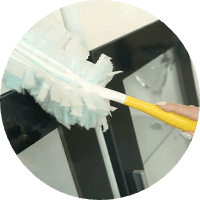 4) Dust every other day.
Use a microfiber cloth or duster (or these hilarious dog mop slippers) to wipe down your coffee table, TV stand, bookcases, and other fur-collecting surfaces. Use a slightly dampened floor mop to dust your hard floors every few days.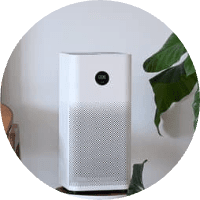 5) Use an air purifier.
That's right, those pet hairs are going airborne, and you definitely don't want them floating into your cup of coffee. An air purifier will pull in fur and dander, making your home more comfortable for your friends who have dog or cat allergies.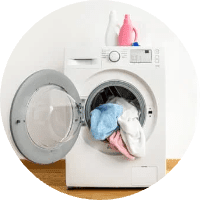 6) Wash your bedding weekly.
To make things easier, use a duvet cover so you don't have to wash an enormous comforter every week, and buy a second set of sheets to swap in between washes.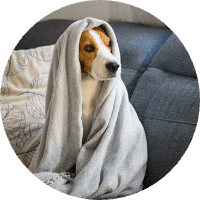 7) Use washable covers on your upholstered furniture.
Or, if your pet has a favorite spot on the couch, keep that area covered with a blanket that's easy to throw in with the laundry.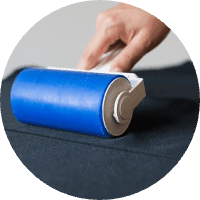 8) Invest in some excellent pet hair removal tools.
Doglab.com calls the Gonzo Pet Hair Lifter the best all-around pet hair remover for any surface. Check out Doglab.com's full list of recommendations on tools for removing pet hair from clothing, laundry, floors, and even the interior of your car!
It can feel like a lot of work to keep pet fur from taking over your home, but the right routine and tools can make it a lot easier!
(And your furry friend sure is worth it.)