Thanksgiving is just a few short weeks away and if you're planning on hosting this year's holiday, more than likely you've already starting planning. We came across a timeline from Food52 that will help you prepare for the big day!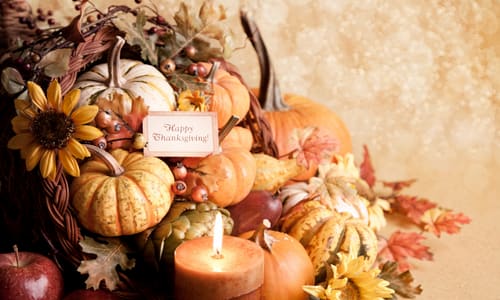 Two weeks prior - make a plan (food, platters, other dish/glassware)
One week prior - create your grocery list and start shopping (wait on the perishables)
Three days prior - begin pie dough prep
Two days prior - start prepping sides and season your turkey
Day of - Cook your turkey, prepare and bake side dishes
For additional tips on how to prepare for a seamless Turkey day, click HERE.
If you're looking to craft an ideal menu, check out BonAppetit's list of fall favorites.